Factory source Fr4 PCB Electronic PCB - Rigid-FR4 Electronic Toy Circuit Board – Fastline Circuits
Product Detail
Product Tags
Welcome to Fastline Circuits, We're PCB & PCBA maker with exporting the PCB and PCBA to all over the world more than 10 years, they have satisfied with our quality and service!
We do all kinds of material for the PCB and PCBA, such as FR4 Aluminum, Rogers, Taconic series, Isola, Arlon series, Nelco series …
Supply Ability
Supply Ability:

50000 Piece/Pieces per Month
Products Description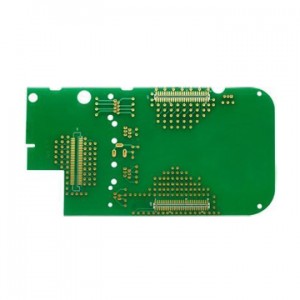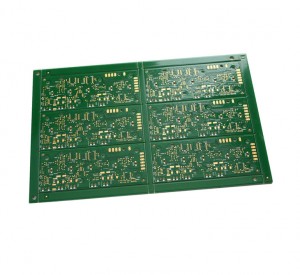 Process Capability
| | |
| --- | --- |
| Layer | 1~30 Layers |
| Material | FR4, CEM1, CEM3, Hight TG, Rogers, F4B, Taconic, FR1, FR2, 94V0, Aluminum |
| Production Capacity | 30000 ㎡/months |
| Board shape | Rectangular, Round, Slots, Cutouts, Complex Irregular |
| Board cutting | Shear, V-Score, Tab-Routed, Counter Sunk |
| Board thickness | 0.2~8.0mm, Flex 0.1-0.25mm |
| Copper weight | 0.5oZ~12oZ |
| Solder Mask | Double-sided Green LPI, Red, White, Yellow, Blue, Black, Purple etc.Solder mask |
| Silk screen | Double-Sided or Single-Sided in White, Yellow, Black etc |
| Min line width/space | 0.08mm/3mil |
| Max board dimensions | 25.6inch*43.3inch or 650mm*1100mm |
| Min drill hole diameter | 0.1mm |
| Min Laser Drill hole diameter | 0.075mm |
| Surface finish | HASL, ENIG, Immersion Tin, Immersion Silver, OSP,ENEPIG etc |
| Board thickness toleranc | ± 10% |
| Min slot width | 0.12″,3.0mm,or 120mils |
| V-score depth | 20-25% of board thickness |
| PTH Wall Thickness | >0.025mm |
| PTH Hole Dia Tolerance | ±0.076mm |
| Non PTH Hole Dia Tolerance | ±0.05mm |
| Hole Position Deviation | ±0.076mm |
| Sink holes | Yes |
| Quality Standard | IPC-A600F/MIL-STD-105D |
| Design file format | Gerber RS-274X, 274D, Eagle and AutoCAD'S DXF,DWG |
Packaging & Shipping
| | | |
| --- | --- | --- |
| | Sample Lead time | Mass production lead time |
| Single sided PCB | 1~3 days | 4~7 days |
| Double sided PCB | 2~5 days | 7~10 days |
| Multilayer PCB | 7~8 days | 10~15 days |
| PCB Assembly | 8~15 days | 2~4 weeks |
| Delivery time | 3-7 days | 3-7 days |
| | |
| --- | --- |
| Packing | Electrostatic bag, Foam, Knife card, bubble pack, Carton |
We provide one-stop PCB/PCBA customization services. To meet all of customer's PCB/PCBA requirement is Intech circuit service's goal

1.To offer good quality PCB/PCBA to our customer, we will do many kind of testing to ensure quality before shipment

2.Outgoing test to check min PTH Cu thickness, Min surface Cu thickness, ENIG Au data,Ni data, Au layer adhesion testing, soldermask adhesion testing, silkscreen adhesion testing, Thermal stress testing, hardness testing, Twist testing, Bow testing

3.Microsection testing to check hole Cu thickness, Surface Copper thickness, Wrap copper thickness, Hole Wall Integrity, soldermask thickness and stack up.

4.E-test to check any open/short circuit.

5.Thermal Stress Test to avoid any Delamination, Measling and others.

6.Solderability of PTH to avoid any discolor, Wrinkles, Blisters, Measling, Blow-Hole, Solermask peel off, and soldermask filled in hole-wall incompletely.

Impedance testing, and so on……

FAQ

 Q1: What service do you have?
Intech: We provide turnkey solution including RD, PCB fabrication, SMT,  final assembly,testing and other value-added service.

Q2: What are the main products of your PCB/PCBA services?
Intech: Our PCB/PCBA services are mainly for the industries including Medical, Automotive, Energy, Metering/Measurements, Consumer Electronics.

Q3: Is Intech a factory or trade company?
Intech: Intech is a factory with PCB factory located in China and SMT assembly factories in both China & USA.

Q4: Can we inspect quality during production?
Intech: Yes, we are open and transparent on each production process with nothing to hide. We welcome customer inspect  our production process and check in house.

Q5: How can we ensure our information should not let third party to see our design?
Intech: We are willing to sign NDA effect by customer side local law and promising to keep customers data in high confidential level.

Q6: What does Intech need for a customized PCB order?

When you place a PCB order, the customers need to provide Gerber or pcb file. If you do not have the file in the correct format, you can send all the details related to the products.

 

Q7: What does Intech need for a customized PCBA order? 

When you place a PCBA order, you need to provide Gerber or pcb file and the BOM list to us.
---